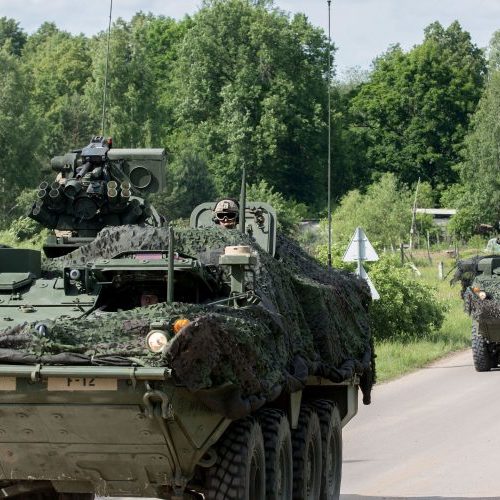 ARMY READINESS CONTINUES TO BE A FOCUS OF THE ARMY CHIEF OF STAFF GENERAL MARK A. MILLEY.   
LIKEWISE, THE U.S. ARMY MATERIEL COMMAND COMMANDING GENERAL, GENERAL GUS PERNA RECENTLY REITERATED THIS PRIORITY IN THE OCTOBER 2017 ISSUE OF ARMOR AND MOBILITY MAGAZINE. GENERAL PERNA STATED "READINESS REMAINS A TOP PRIORITY, AND WE ARE OPERATIONALIZING THE ENTERPRISE, FOCUSING OUR EFFORTS ON OUR OUTPUT TO DELIVER AND ASSURE ARMY MATERIEL READINESS".
The Army's Life Cycle Management Commands (LCMCs) are essential to providing the outputs that in turn deliver and assure Army materiel readiness.  The LCMCs include Tank-automotive and Armaments Command (TACOM), Communications-Electronics Command (CECOM), and Aviation and Missile Command (AMCOM).  These LCMCs are organizations focused on the Warfighter and readiness.  As such, CTG continues to engage and concentrate our support to these commands.
Recently, CTG representatives attended GVSETS and the TACOM APBI in order to better understand TACOM requirements.  CTG is currently working with TACOM leadership and the ILSC Director to assist with obsolescence management.  CTG also attended the CECOM APBI and met with senior members of PEO C3T and PEO IEWS to determine how we can assist in their efforts to keep legacy systems in there current configuration by providing obsolescence support..  Finally, CTG continues to engage with AMCOM in order to better understand AMCOM requirements and how we can leverage our obsolescence capabilities to support their critical programs as well.  CTG is currently providing parts and kits in support of AMCOM global requirements.
At CTG, we understand the importance of operational readiness for the U.S. Army.  CTG stands ready to support the Army's LCMCs in order to provide the right readiness at the right cost.LEARN MORE